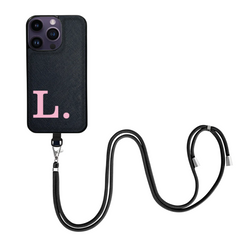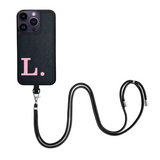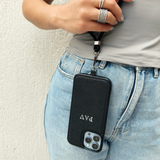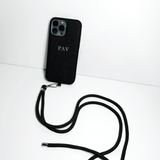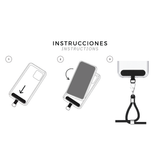 Experience ultimate versatility with our adjustable phone strap. Wear it as a crossbody or around your neck, adapting to your preferred style and comfort. Say goodbye to the hassle of holding your phone and enjoy a hands-free phone carrying experience.
Our adjustable phone strap is designed to seamlessly integrate with all of our phone cases, ensuring a perfect fit and secure attachment.
Avoid contact with perfumes, cosmetics, and other chemicals that may affect the state of the leather and metallic foil. When needed, we recommend to wipe the product with a cloth or an alcohol-free wet wipe.
Our light-colored leathers are susceptible to color transfer if exposed to dark colored leathers or fabrics, such as denim. Alternate the use of your product to extend its lifespan.
Please note that small marks, variations in color, and veins are natural features of leather, and should not be considered imperfections.