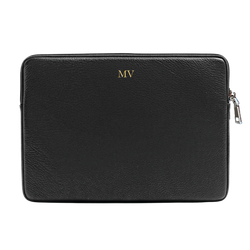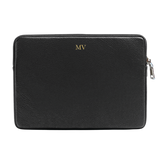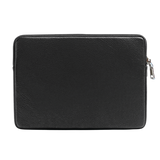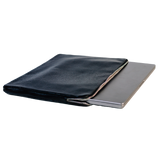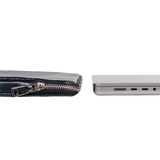 STAMPA
15/16 Inch Laptop Sleeve Classic Monogram
100% Premium Grained Leather Laptop Sleeve with choice of Gold, Silver and No Color Embossing. The perfect accessory to carry your laptop between meetings and for traveling. Fits all editions of 15" and 16" MacBooks.
Height: 26.7 cm | 10.5"
Width: 38.6 cm | 15.2"
Depth: 2.54 cm  | 1.0"
Please Contact Us if you require anything outside of these options.
Avoid contact with perfumes, cosmetics, and other chemicals that may affect the state of the leather and metallic foil. When needed, we recommend to wipe the product with a cloth or an alcohol-free wet wipe.
Our light-colored leathers are susceptible to color transfer if exposed to dark colored leathers or fabrics, such as denim. Alternate the use of your product to extend its lifespan.
Please note that small marks, variations in color, and veins are natural features of leather, and should not be considered imperfections.